Traditional Catholic Burial
Rite of Committal (Burial or Interment)
The Rite of Committal, the conclusion of the funeral rite, is the final act of the community of faith in caring for the body of its deceased member. It should normally be celebrated at the place of committal, that is, beside the open grave or place of interment. In committing the body to its resting place, the community expresses the hope that, with all those who have gone before us marked with the sign of faith, the deceased awaits the glory of the resurrection. The Rite of Committal is an expression of the communion that exists between the Church on earth and the Church in heaven: the deceased passes with the farewell prayers of the community of believers into the welcoming company of those who need faith no longer, but see God face-to-face. Taken from USCCB here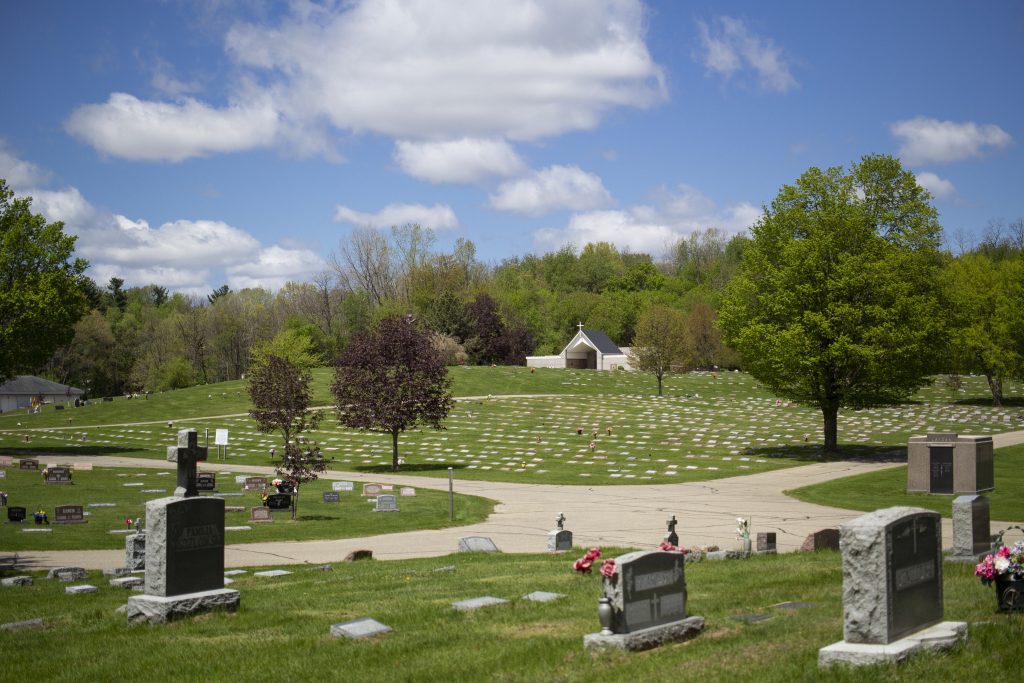 Gravestones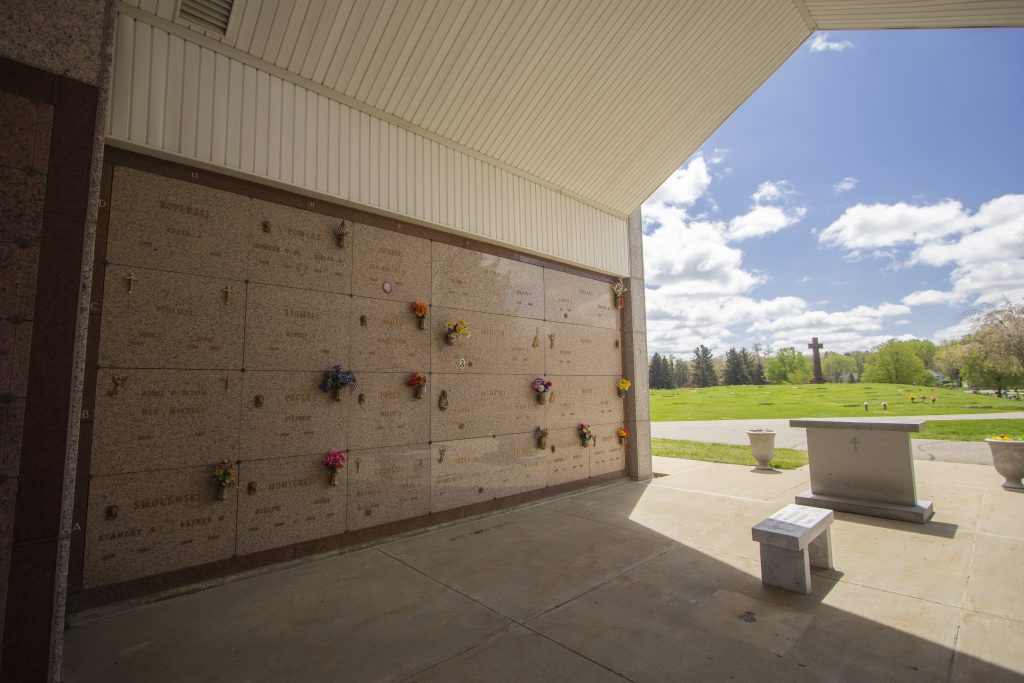 Cremation
The Catholic Church has said that cremation is acceptable, if it is done in accordance with Church teaching and the cremated remains are handled with respect and dignity. "The practice of scattering cremated remains on the sea, from the air, or on the ground, keeping cremated remains in the home of a relative or friend of the deceased are not reverent disposition that the church requires." (Order of Christian Funerals #417).
Catholic Cemeteries require that the remains are placed in a non-biodegradable container for burial, entombment or inurnment.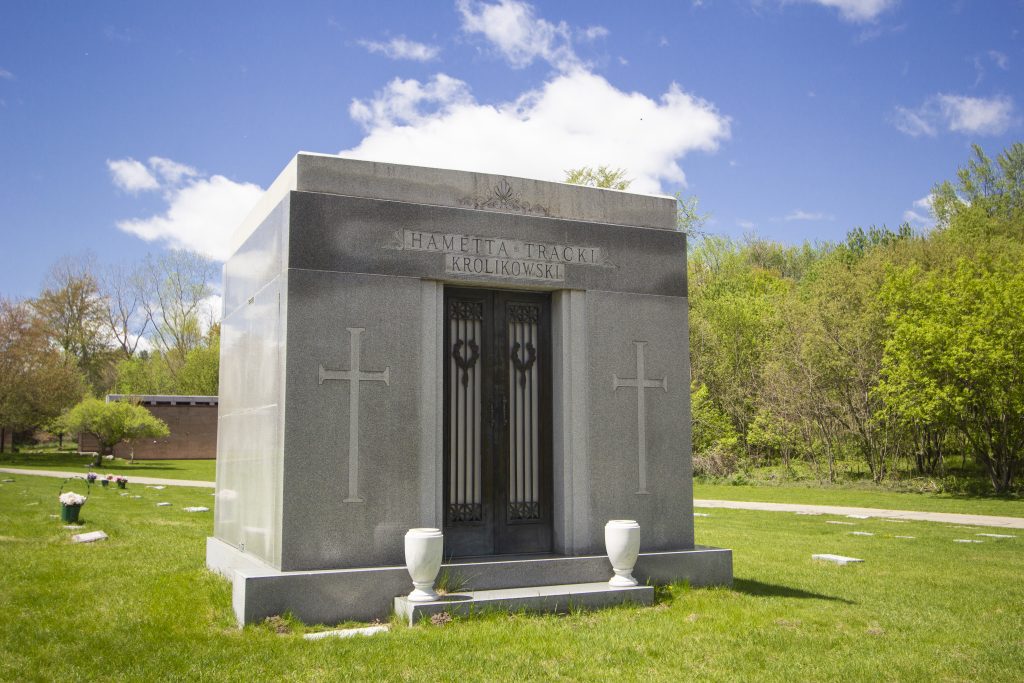 Family Tomb
At Resurrection Cemetery this is usually possible. This will be more difficult in the older sections of the other cemeteries. You can purchase as much burial space as needed for your family, and you may designate in writing those for whom the burial space has been reserved.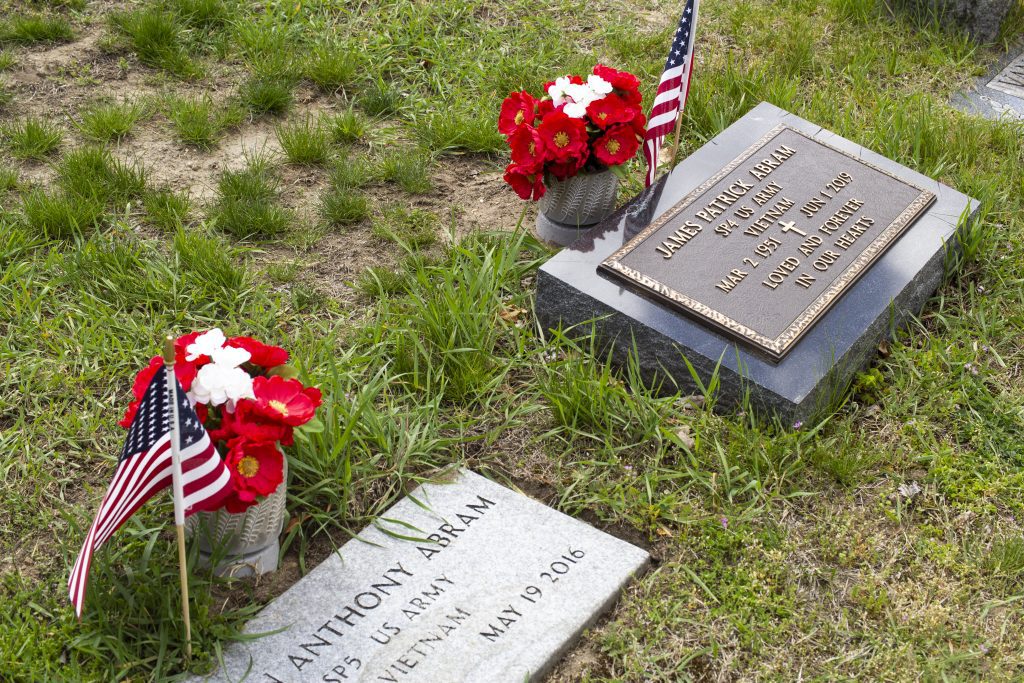 Veteran Burial